07 Mar 2018
Finding the Ideal Pair of Kicks That Do the Trick for You
New and fresh designs are kicking down the door in the urban footwear community! Now more than ever, there is no shortage of ways to express your own personal style and with the endless varieties to chose from, it would be a darn shame if one didn't, right!? Urban footwear has been on the rise lately as the perfect combination of style and comfort. And it shouldn't come as a surprise taking in account the wide spectrum of colourful and stylish shoes available to chose from.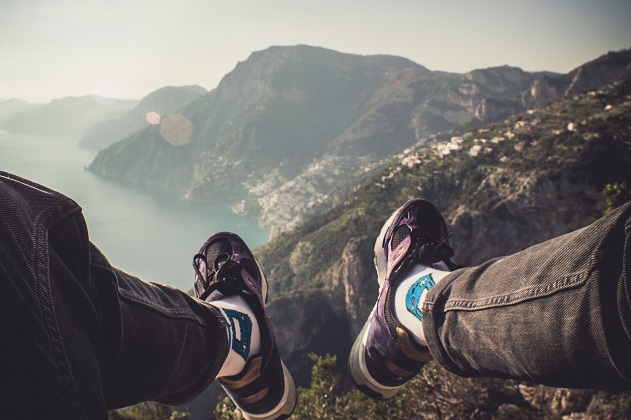 First off, let's get the most common dress code out of the way – the casual. Yes, common, but for a good reason, casual urban footwear goes well with everything and is perfect if you're looking to have a pair of kicks that you can match with most of your clothes and it's very easy to find urban footwear online. Casual doesn't always mean plain and this is especially true if combined well with the right pallet of colours. That way, the simplest designs can be jazzed up and give you a unique look. Take Converse All Star high tops for example. We've all had a pair of those at one point, now try to think of all the possible ways they can be combined with your clothes: jeans, khakis you name it, they go with it.
Now let's get to the other side of the spectrum, casual is not everybody's cup of tea, yes I am looking at you attention seekers. It takes a quick search for urban footwear online to realise there is no shortage of high end designer or non-branded flashy designs to chose from. However, if you're trying to make your shoes the centerpiece of your look, you need to be thinking bright colours and high-end products: Nike's air max line, Adidas Ultra Boost, Converse Chuck Taylor to name a few, without going overboard on the price.
Casual or flashy, simple or complicated, it doesn't matter, what matters is the occasions you use them for and how they fit you. Taste is a personal thing and it is your and your business alone how you chose to express your sense of style. Be it flashy or for all occasions, the thing to keep in mind is that the shoes you wear are more than just protection for your feet, they are a statement, so make it a great one.