28 Dec 2016
Slides Are What Makes for an Ideal and Smooth Draw Operating
At some point in life, we've all experienced the frustration that comes from a cabinet drawer malfunctioning, being jammed, derailing off it's tracks or simply being difficult to open. That's exactly the reason why draw slides are of huge importance for a successful cabinet project, even more so when it comes to industrial settings, where time is of the essence and the equipment stored in the drawers has to be used in a timely fashion for whatever reason.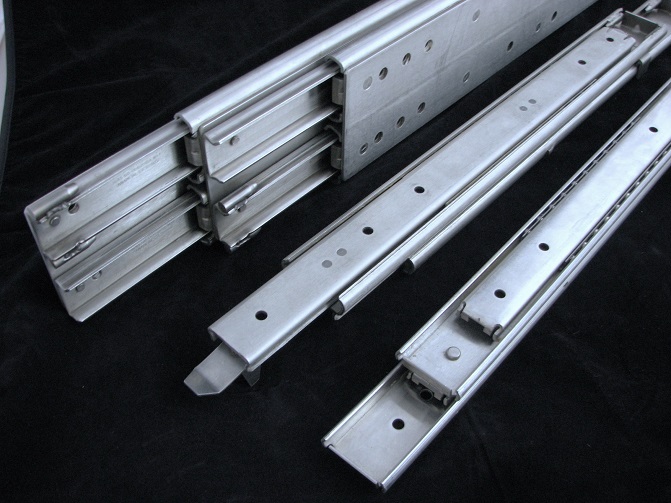 Fun fact – drawers, as we know them today, were first invented in the 17th century. Before that, people used coffins as a means for storing their belongings. Can you imagine how disorganized everything was back in the day? Luckily, nowadays we have a lot of options available when it comes to storing both big and small items in big quantities.
Utilising shelving racks and systems to store heavy items in large quantities can help you maximize the vertical space and it will increase the working efficiency of everyone using it. However, for the small but very essential pieces of equipment that require safe storing, but need to be within reach at all times, there is a cabinet system that will enable you to do precisely that.
The cabinet system is available in a wide variety of sizes for width and height and it works with a lot of setups thanks to the mix-and-match size component. Moreover, these industrial cabinets and the draw slides are easy to assemble for any handyman. The two most important things to look for in cabinets and drawers slides are their features and the way they're mounted.
The drawers can be either attached with an undermount or a side mount. The side mount way attaches the slides to the sides of the cabinet and the sides of the drawer boxes. Side mount slides are the most commonly used mounting method and are found in many types of cabinets and are also found in furniture. The undermount method involves placing the drawer slides underneath the drawers, which makes them invisible when the drawers are extended. This type is more popular in residential settings because it doesn't interfere with the way the drawers and the cabinet as a whole looks.
When it comes to features, you can opt for one of the following: self-closing mechanism, a servo-drive closing mechanism (gives you the possibility to open the cabinet/drawer with a light push on the front of the drawer), a lock-out pulling mechanism (prevents the drawer from closing on it's own), and a soft-close mechanism (dampens the closing motion).