04 Aug 2017
Exploring Europe's Hidden Gems: What Makes Croatia the Ideal Holiday Destination
If you are one to enjoy chilling out at crystal blue beaches, but still want to get a touch of nature as well, Croatia can allow you to experience the best of both worlds. Breathtaking mountainous landscapes, surrounded by dreamy turquoise seascapes, Croatia can be the ultimate dream destination for all holiday-goers.
For those searching to unearth some historical mysteries and discover a unique type of culture, Croatia has a lot to offer. Perfectly preserved monuments from different eras are adorning the centres of large cities such as Zagreb, Dubrovnik, Split and Zadar. You can discover Croatia's rich and captivating history starting from Roman, Byzantine, Venetian and all the way to Austro-Hungarian times. The historic centres of Dubrovnik and Split are also recognized as UNESCO world heritage sites together with Trogir's and Shibenik's cathedrals as well as the basilica in Porec. Opting for one out of the many package holidays to Croatia can allow you to receive an in-depth and structured look into its rich history.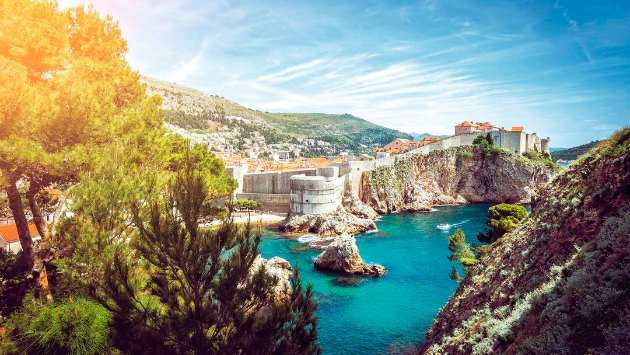 And who would have thought that against this backdrop of history and tradition lies a booming night-life. The city of Hvar can especially boast with its fancy night clubs attracting everyone from foreign businessmen to Hollywood celebrities such as the Hilton sisters. There are of course some less escalated and more affordable places, but generally you'd want to dress it up, because everyone on the Balkans including Croats take weekends as a serious occasion to look their finest.
Of course, what would any holiday be like without enjoying yourself at the beach? There might be no long sandy beaches to be found in Croatia, but that's what makes the Adriatic coast so uniquely beautiful. Croatia's rocky seaside has a number of charming small pebble coves surrounded by pinewoods and overlooking the crystal-clear blue sea. Spending time on these pristine beaches which are almost free from noisy beach bars, feels like unwinding on a hidden exotic island.
In terms of extreme sports, many adrenaline junkies will find Croatia to be the perfect destination for some excitement. Between the sea and the mountains, there are lots of different blood-pumping activities to try such as sailing, rafting, sea kayaking, scuba diving, rock climbing or mountain biking. Many fishing enthusiasts will also find angling with the locals quite an enjoyable experience, because most Croats living by the seaside get involved in fishing from a young age.
If you are visiting Croatia for a few days only (less than a week), stick to one region and discover what it has to offer. But if you're planning to stay longer, you can combine two or more regions and experience the contrasting regional cultures. The regions you choose should depend on the type of holiday you're looking for – chilling on the beach with the option of trying some watersports, an adventurous experience with hiking, mountain-biking or rafting, a gourmet holiday with vineyard visits and lots of Mediterranean food, or perhaps a journey of cultural discovery. There are various different package holidays to Croatia, all you need to do is make up your mind.