02 Feb 2018
Wooden Letterbox: The Ideal Tool to Add Curb Appeal to Your Home
I'm sure you'd agree with me when I say renovating and decorating a home sure brings about pleasure, especially when seeing the result, priding yourself on the work you've done. However, it's not rare that we tend to focus on the big picture, often neglecting the fact small details can make a world of difference, especially when it comes to the home's curb appeal.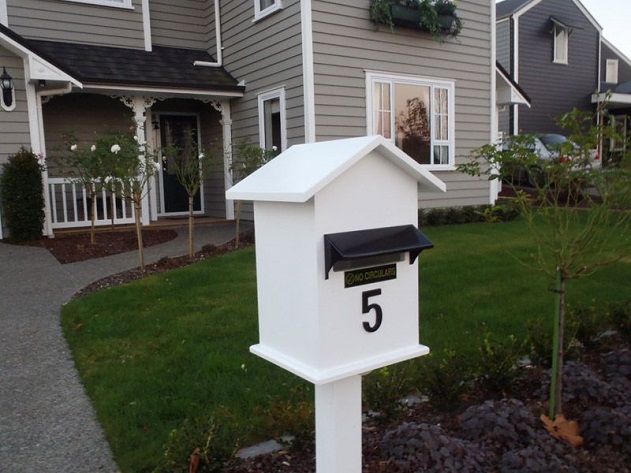 Such is the case with the letterbox. Though technology turned out to be unstoppable in its advancement, it didn't manage to completely remove snail mail from our lives, and as a result, neither the letterbox, much to our luck. Think about it – even when you order online, you still have your purchase delivered through your letterbox (at least the items that fit). Besides, things have changed in the world of letterboxes too, so prepare to be amazed by the wooden letterbox designs.
Though exposed to the weather, thanks to ingenious designs especially made to withstand the harsh Australian conditions (resistant to the damaging UV rays, and moisture), and the use of latest technology, wood as a letterbox material can also be durable. Manufactured from sustainable sources, like the Accoya wood, the wooden letterbox designs don't only turn out to be an affordable option, but eco-friendly as well.
Unlike the traditional variants, the wooden letterbox created from precisely machined timber is bound to win you over with its modern, sleek aesthetics, durability, low maintenance, including the graceful natural weathering even without a finish coating. In terms of finish, you could enhance the style by opting to apply timber oil, stain, to enhance the natural beauty, or even paint.
When it comes to style, you have a further say since you get to choose whether you want the wall-mounted, post-mounted, flush-mounted, or fence-mounted type. On the plus side, some letterbox designs have accessories of their own, in the form of matching planter boxes, so you can use the charms of plants to take the letterbox décor a step further. Then there's the chance to opt for engraving your home's number, or add a no junk mail sign – the choices are many!
While you can get a ready-made product, you have the option to go for custom-made too, and decide on the design yourself so you can have the perfect fit for your exterior décor. Now that you know a bit more about the wooden type of letterbox, and the ways it can help add more value to your home, don't be afraid to get on the quest for the ideal wooden letterbox for you, and receive mail in style.